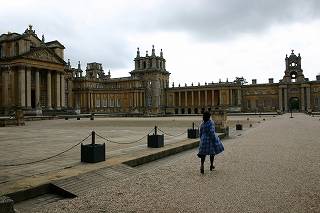 再びLCA最終講の話。最後の授業は、医者が免許取得の際に行うという宣誓文を読んで、今後企業経営者にも就任に当たって似たような誓いをさせるべきか否か、するとしたらどのような内容にすべきか、議論した。3ヶ月を通じて学んできた企業経営者の責任と倫理についての、総まとめの内容だ。
一連の企業スキャンダルにかんがみ、今財界では真剣にこのようなものを導入すべきか否か、検討を進めている。このような問題については、HBSは専門家として意見を求められる。そして、私たち教授陣もこの問題については答えを出し切っていない。だから、これは決して机上の空論ではない。皆の意見を、真剣に聞きたい。そんな前ふりで、授業は進められた。
そもそもそんな宣誓をさせても意味がないという人から、「国による強制捜査には、それが合理性を持つものである限り、積極的に協力します」という相当に具体的な内容の提案まで含め、クラスは意見が大きく分かれた。
この3ヶ月を振り返る意味で、この問題はまじめに取り組んでみたかったので、朝、いつもより早く起きて、数時間かけて自分なりに書き出してみた(←前の晩にやれって)。いずれも当たり前で、漠然としているように読めるかも知れないが、熱を入れて議論してきた約30のケースの内容を振り返りながら一つ一つ書いたものなので、僕自身には大きな意味を持っている。
卒業してすぐにはこんなものは役に立たないかも知れない。しかし、いつの日か、本当に多くの人に影響を及ぼすような地位に立つことになったとき、僕はこのHBSでの生活を振り返るとともに、下記のテキストを読み上げてみたい。そこに、まだ理想を追い求める若い自分の姿を見出すとともに、HBSという学校が僕に教えてくれたことを改めて感謝する機会になればと考えている。
**********
A Management Credo
2005/04/07
Leadership as a noble pursuit
Never before have business leaders had a greater potential to exercise influence on the lives of so many people around the world. Each decision we make impact those who we engage with through our corporate activities: our employees and the local communities, our customers and suppliers, and our creditors and shareholders. We are honored with the kind of power and privilege which only a handful of people have enjoyed in the long history of mankind. We understand that with this power and privilege comes a responsibility; a responsibility to exercise our power in ways that will contribute to the well being of all those affected by our decisions. We hereby acknowledge that the profession of business management and organizational leadership is a noble pursuit, a profession which we take great pride in being a part of.
The mission of businesses is to serve the needs of people's lives, and to advance the progress of society through continuous innovation. Under the capitalist system that we operate in, relentless pursuit for profits serves as an important mechanism to achieve this mission, by facilitating the efficient allocation of resources; however, we should not forget that this is only a means to an end. Profit motives should not be abused to justify acts that may conflict with our mission, or jeopardize the deep trust among the constituents upon which the system rests.
Employees and communities
We understand that people are the single most important factor that determines the long-term success of any business. Our employees are our most valuable asset and we shall continuously seek to invest in their development and growth, as we would invest in new technologies and innovations. We recognize that the workplace is not only a means to earn one's livings, but an invaluable opportunity to realize self-actualization. We will treat our people with the respect and dignity that we treat our families and friends. As partners of our enterprises, we shall openly communicate our thoughts, and listen to their concerns. In the cases that our short-term interests conflict, we will strive to ensure that they are reconciled from a longer-term perspective.
We acknowledge that the strong support of the local communities we reside in is also a key factor to our long-term success. They are an important partner for our activities, and in return for the support with which the communities have helped us grow, we have the responsibility to carefully consider and balance their interests as we make our decisions.
Customers and suppliers
In the competitive business environment we operate in, our customers and suppliers are our mentors and teachers, through the evaluation of our products and services, the feedback they provide on how we can better serve their needs. We shall earnestly listen to them, and strive to provide the highest quality and satisfaction, which in turn will drive us towards successfully fulfilling our mission.
We acknowledge that the business relationships with our customers and suppliers rest upon deep trust among one another, and that we have a responsibility to further strengthen that trust through our corporate activities. We will ensure that every decision we make will be based on thoughtful consideration of whether we are fully meeting the high integrity that the relationship calls for.
Creditors and shareholders
Our capitalist system relies upon the supply of capital as a source for funding innovation and long-term value creation. Our investors, creditors and shareholders alike, have entrusted us with their capital with the belief that it will be deployed more resourcefully and productively than they would be otherwise. This endorsement often derives not only from the economic attractiveness of the investment, but also from their support for the business models we choose to operate, and our underlying philosophies that shape our management decisions. We will return their trust by striving to ensure that their capital is deployed productively to yield superior returns that are sustainable over the long-term. Conflict of interests among various parties and interests shall be resolved from this perspective of sustainability.
Tough decisions
In the course of our journey as business leaders, we will undoubtedly face many tough decisions that raises tensions between the interests of our corporation, that of the above constituents, and our very personal values. We pledge not only to carefully consider the interests of all constituents in making our judgment, but acknowledge that the decisions we make as business leaders will be a reflection of our embedded values as individuals; that which we can look into the mirror and be proud of ourselves for; and that which we will proudly pass on to our children and their children as our personal story, in ways that our parents and grandparents have passed on theirs.